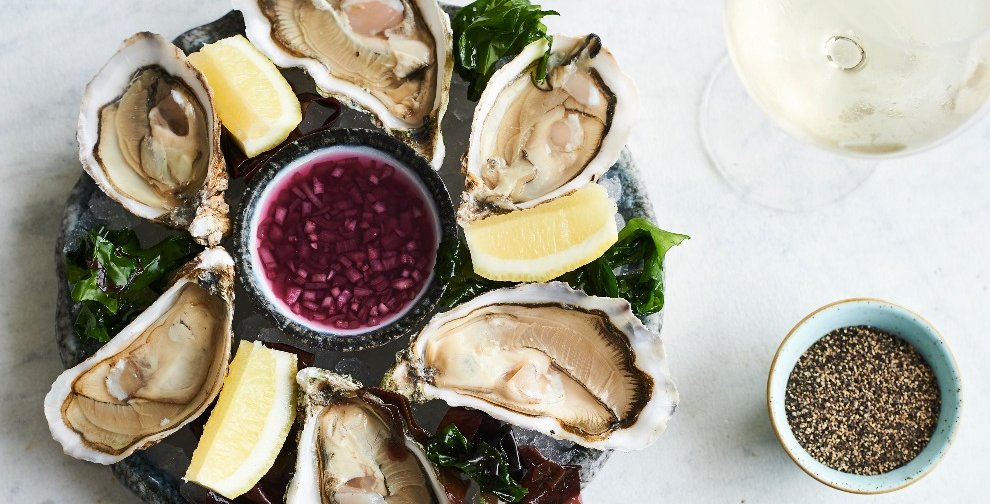 Lanson Champagne Evening with Alex Aitken
Join us at The Jetty on Wednesday 6th June as we team up with Lanson Champagne to bring to you a fie selection of Champagne perfectly paired with impeccable food including local oysters, cooked by one of the South's most renowned and respected chefs.
Chef Alex and son AJ will introduce and discuss the dishes alongside Herve Dantan from Lanson Champagne who will take you through their wonderful selection of Champagnes. Book your table now and enjoy fun evening tasting great food and wines.
The menu for the evening will be:
Champagne reception
A glass of Lanson Père et Fils Champagne from a magnum
Amuse Bouche
Warm poached oysters in champagne butter sauce, cucumber spaghetti and caviar
Served with Lanson Green Label Organic Champagne
Lobster ravioli, on asparagus and pea puree served with a truffle froth
Served with Lanson Noble Cuvée 2002 Champagne
Suckling Pig slow cooked stripped off the bone and pressed.
Served with apple syrup and apple gel, marjoram sauce
Served with Lanson Extra Age Brut Champagne
Whipped Isle of Wight soft cheese with grilled peach
Served with Lanson Extra Age Rosé Champagne

Alex's White Chocolate Terrine Spiked with strawberries coated in praline
Served with Lanson White Label Champagne
£95 per person including food and champagne with each course
Why not make a night of it  and stay include a stay at Christchurch Harbour Hotel & Spa. Only £125 per person including Champagne dinner and breakfast. Click here to book